We build
digital products
& use profits to build Africa
Akili Dev is the product development arm of Akili Ventures. We provide state–of–the–art product, design, and software development solutions for startups and enterprises, including our own portfolio.
Clients
.
Akili Ventures is building a best in class portfolio of businesses across Africa, but the need for beautiful design and development knows no borders. Our international team has spent decades building world class digital products globally.
Whether you're a startup founder in London or Lagos, or a corporate CTO in Copenhagen or Cape Town, the Akili Dev team has the chops to make your software dreams come true.
Join our own portfolio and clients in building world class digital products.
Companies
Prehype
Barkbox
Chompers Club
Nutrimom
Edwin
Danone
Novozymes
Pfizer
BAE Systems
Citibank
LEO Pharma
Arabella
Ro
Parsley Health
Calibrate
Ophelia
Origin
Onward
Akili
Somo
TrustWave
Yam
Oye
54carbon
A high
–

quality approach to product development and engineering

Whatever type of development you need,
with 100s of product launches and 1000s of releases, chances are we've done it before.
Web Development
React.js
TypeScript
JavaScript
Node.js
Python
Ruby
Golang
Elm
Rust
Elixir
Mobile Development
React Native
Expo
Swift
SwiftUI
Kotlin
Flutter
Dart
PWA
AI & Machine Learning
Computer Vision
3D Vision
Senior Fusion
Deep Learning
NLP
Audio Processing
Data Insight
Reinforcement Learning
Product & Design
User Experience Design
User Interface Design
User Research
Wireframing
Prototyping
Product Discovery
Idea Validation
Product Roadmapping
A distinct
method

for achieving rapid results
Partners
,
not clients
We work with you as partners, helping you achieve your goals and build successfully. Whatever we can do to help, we will, including figuring out what to build.
Outcomes
,
not features
We build to a set of outcomes, not a set of features. Our goal is to drive the outcomes you want, rather than just building what we're told.
Iteration
,
not isolation
We don't put our heads down for months working with no signs of progress or results. Instead, we get feedback and iterate, the way successful products and businesses are built.
Prototyping
,
not wireframing
We build prototypes quickly so that you can touch and feel the product quickly, providing critical insights for continued development.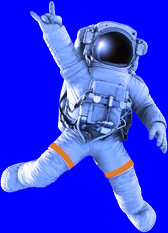 Akili Dev works with founders and corporations to turn ideas into products, and problems into opportunities.
We've built dozens of high quality products and ventures, with some successes and huge outcomes. Over time, we've developed our own process and team for how we design and build. Now we're making them available to you.
We work differently than most development shops and agencies.
Building products is about more than writing code.
Akili Dev becomes a part of your team. We help to define and overcome your company's challenges, when customer and market uncertainty are the biggest risks you face.
—Amit Lubling, Managing Partner, Akili Dev